About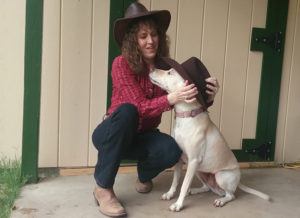 I am a dog lover that has spent most of my adult life researching how to help improve my dogs health naturally.   I have had the thrill of buying or adopting dogs young and old and of various breeds. I've helped mine and my families dogs deal with simple health issues such as a cut from playing too hard,  allergies, as well as helping a couple of them recover from cancer surgery.
From young adulthood to the present my family has had 5 out of 7 dogs die of or have to be put down because of cancer.  So, I understand the questions, and turmoil that goes with having to make difficult decisions about your dogs health.  They are our fur babies, a part of our family that we love and care about.  We may even spoil a little bit.  😉
It is my desire to give you tools to help you make an educated decision about how to help your dog.
To your pets health,
Linda And Dusty (a.k.a) "Scrappy"  🙂